By Lisa Harris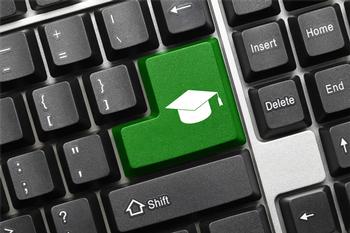 Massive Open Online Courses (MOOCs) – free, short courses made available to everybody online – were expected to herald the end of higher education as we knew it when they began. But the hype soon died away and critics bemoaned the fact that learners quickly lost enthusiasm and dropped out in large numbers.
After promising free education to those who couldn't afford soaring tuition fees, most people signing up to do free online courses were also already highly educated – 80% already held a degree according to one study. And there were concerns that employers would not trust certificates from MOOCs on CVs.
It appears that MOOCs have followed the well-worn footsteps of earlier innovations in what analyst firm Gartner has called the "hype cycle": they have moved from the "peak of inflated expectations" to the "trough of disillusionment".
But we think that MOOCs will soon emerge blinking into the daylight of Gartner's "plateau of productivity" – older and less exciting, but perhaps a little wiser and more sustainable. We've picked out five key aspects of how people are really using MOOCs now that the early "boom and bust" phases of their life cycle have passed.
1. MOOCs as teaching laboratories
Many institutions, are using MOOCs to develop high quality online learning materials, such as Rice University in the US. Educators use materials in MOOCs to test out their teaching methods and materials, with ready feedback from high numbers of learners, with diverse backgrounds and aspirations. In many cases, these materials are also then re-purposed for use on campus, often in what is called the " flipped classroom" model, where students are asked to prepare for class by accessing online materials.
[ Full article available at HigherEdJobs: https://www.higheredjobs.com/Articles/articleDisplay.cfm?ID=722 ]