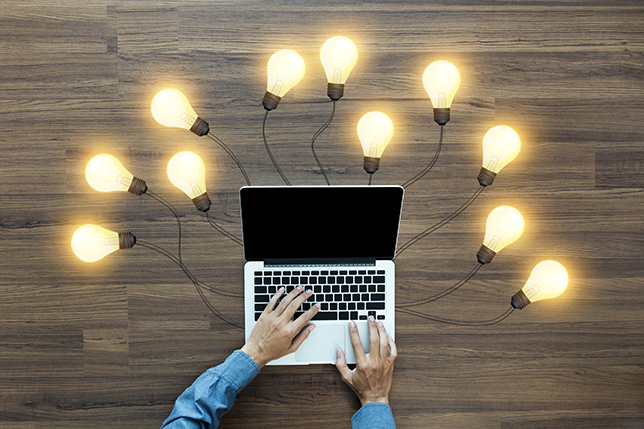 At the Campus Technology conference in Boston, Stephen Downes explained the difference between innovation and transformation.
By David Weldon
For years, the higher education sector has been talking about the need to innovate. Or has it?
Are the various calls for new methods of delivering educational content truly advocating reform; or are they just new ways of approaching old topics?
That was the question posed by Stephen Downes, program leader for learning and performance support systems for the National Research Council of Canada, at last week's Campus Technology conference in Boston.
As a keynoter for the three-day conference, Downes was tasked with challenging the audience to rethink what it means to be truly innovative in the field of education. The topic was not accidental: Downes immediately followed the presentation of the 2016 Campus Technology Innovators Awards.
While there were plenty of examples of innovation on hand in the awards portion of the session, much of what is passing for innovation in education today is not really that, Downes said. And in the industry overall, is it innovation we are achieving — or change?
"Change is done to you," Downes stressed. "Innovation you do."
Downes is no stranger to dramatic change in education. In 2008 he co-created the first massive open online course in the world, setting off a revolution in online education.
But that sort of thing isn't what will transform education, Downes said. MOOCs are delivery methods – not changes in curriculum. If we want to change education, we have to change how we think about teaching and content.
Downes didn't offer a blueprint for how to do that, but challenged the audience to think about transformation in what we teach, how we teach it and how we personalize the experience.
[ Full article available at Campus Technology: https://campustechnology.com/articles/2016/08/09/why-todays-moocs-are-not-innovative.aspx ]